Myths and facts about premature births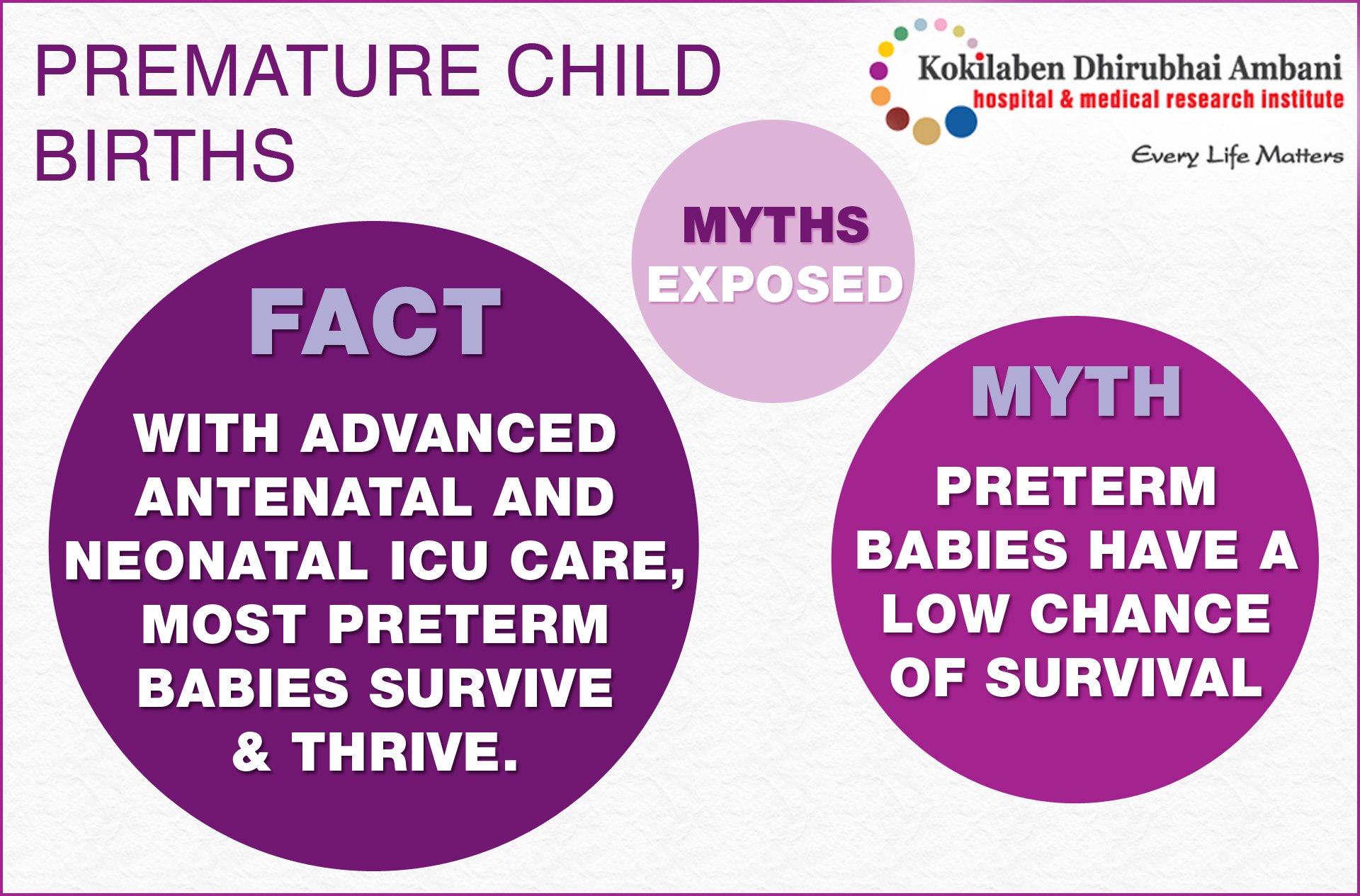 When you are pregnant, you are likely to hear a lot of advices and tales from old wives -- some of which can be amusing. You must had probably heard this one: Preterm babies have a low chance of survival.
Kokilaben Dhirubhai Ambani Hospital invites you for a symposium on child birth and its myriad challenges on 12th December, 4PM onwards.