Day 2 – Round 1 vs YIP Pui Yin (Hong Kong)
We had an early start today for a small breakfast before a morning gym session – nice and light, getting moving, and getting in the zone for the first game at 2pm. The bus (despite having a police escort) got lost on the way to the stadium, so having left the hotel at 12.30 we took nearly an hour to travel what should have been 25 minutes. Not ideal preparation but these things happen.
At the courts I don't really get too involved – Saina has been on tour since she was 12 (with pretty good success!), so she knows how her body should feel before she gets on court for a hit. Where I do offer advice is when there may be something small we're working on, either strength wise, activation or injury prevention. So I may suggest a small tweak or addition to her usual routine. I'm there to lend a hand if she needs anything but really it's her and the coach at this time.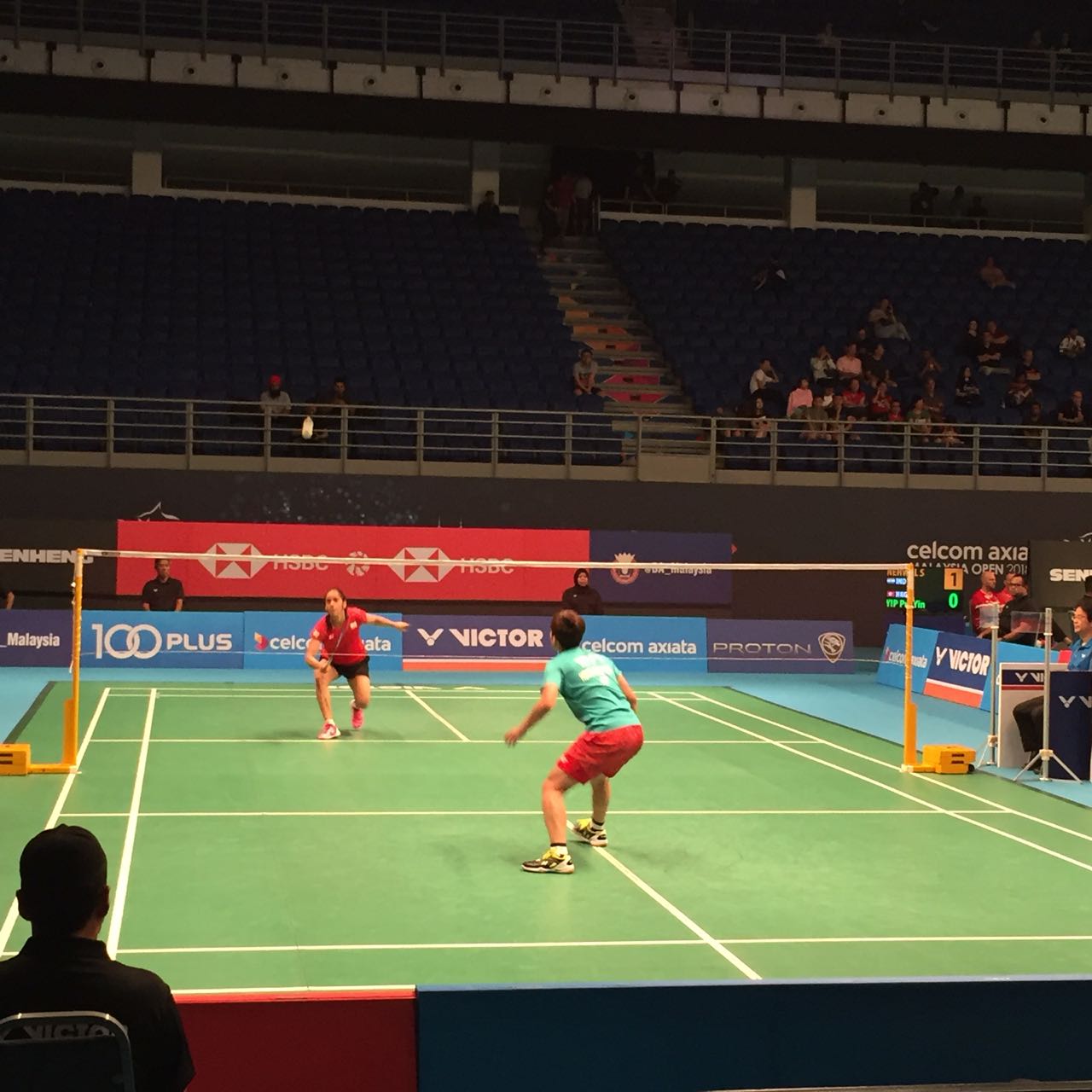 Once on court it's obviously just Saina. And that's how it should be. Obviously the changeovers and breaks allow for a bit of discussion with the coaches; there may be something that they have picked up in the oppositions tactics or movement etc. that they will relay to Saina and discuss one or two of her tactical approaches. The overriding goal of all preparation for games though, is so that when. The athlete crosses the white line, they just need to think about the scoreboard. Hopefully we've done enough prep in the gym, on the court and everywhere else, that Saina just needs to worry about what she does best.
And so it was today, with a pretty convincing display against her opponent from Hong Kong. There were a few issues that couldn't be helped, specifically the drift in the hall, making judgement of certain shot quite tricky, but Saina settled early and had the momentum throughout.
After a quick stretch and cool down we headed back to the hotel for an early dinner, treatment and rest. Tomorrow is off while the other half of the draw get their respective first round games in, before the second round for everyone on Thursday.